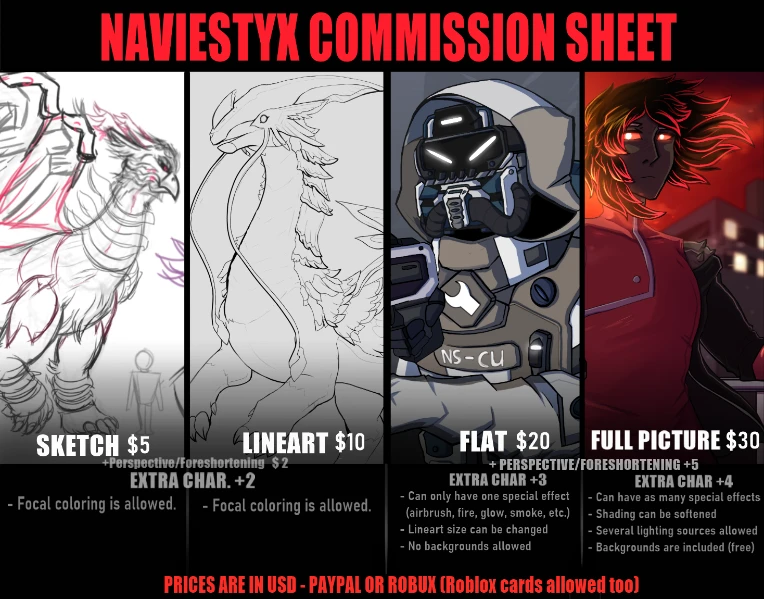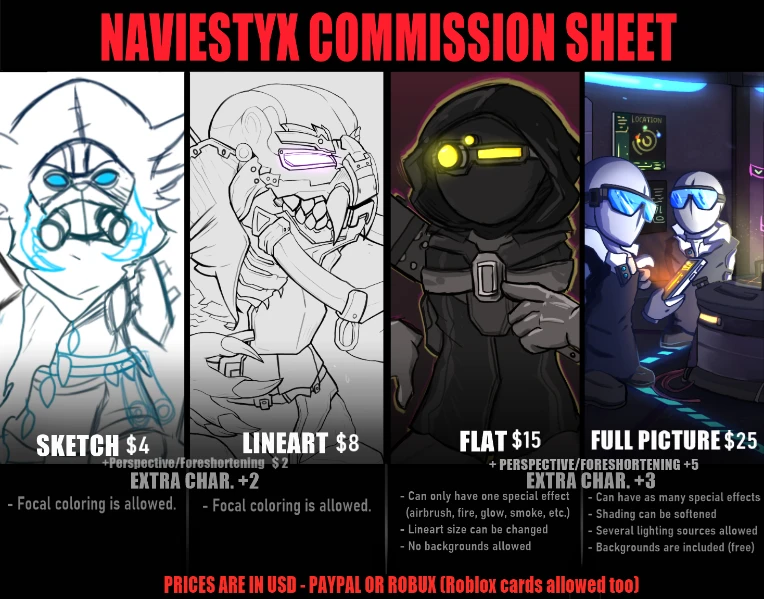 CHANGES:
? Prices changed, examples updated
? Contact me for style options on Full Pic
- Removed Advanced Flat as it suits Full Pic
- Removed Character Showcase
+NEW PAYMENT METHOD! Robux/Roblox cards
NOTES
No NSFW and fetishes of any kind
No anthro furries and scalies.
Overcomplicated designs are to be discussed.
No excessive gore.
No hateful content.
I have the right to refuse your demand.
Method of Contact: Discord DMs or Newgrounds Messages